Follow Me :

ABOUT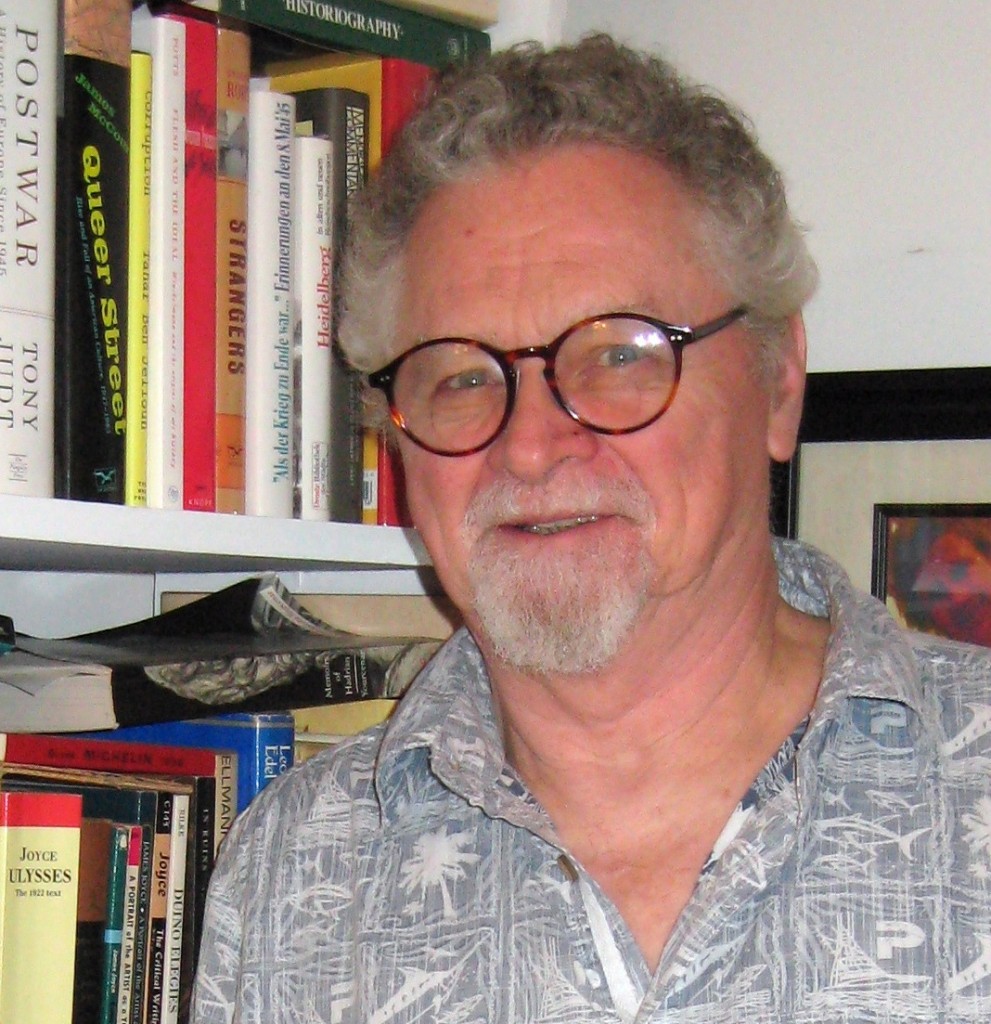 Brewster Chamberlin
Brewster Chamberlin was born in 1939 in Jersey City, New Jersey, and has lived in New York, Germany, France, and Washington DC.  He currently lives in Key West, Florida, with his wife, Lynn-Marie Smith.
Brewster obtained a Ph.D. in Modern European History from the University of Maryland, and taught history for many years for the University's European Division throughout Germany and Italy.  He returned to Washington DC in 1975 where he began a long association as adjunct professor at the Johns Hopkins' University School for Advanced International Studies and as project director for the German side of a joint German-American archival project at the National Archives and Records Administration.
In 1982 Brewster and Lynn-Marie moved to Tavel, France (near Avignon) where he worked on a trilogy of novels set in Berlin, his novel, Radovic's Dilemma, and numerous short stories, essays and poems, and began to paint in watercolors and gouache.  Many years later Brewster wrote a memoir about this experience, The Time in Tavel.
Brewster and Lynn-Marie returned to Washington in late 1983 where he was hired by the US Holocaust Memorial Council and Museum.  He served as the founding director of the Archives and Library, then director of the International Programs Division. Until he retired in 2001, Chamberlin delivered papers at international conferences and published scholarly articles relating to various aspects of the Holocaust and the Second World War, and traveled throughout Western and Eastern Europe and the former Soviet Union seeking relevant archival documents to be microfilmed and made available to researchers at the Museum in Washington DC.
During these years he continued to write on subjects unrelated to the Holocaust whenever he found the time, including the first draft of  Paris Now and Then and a lengthy work on Henri Matisse's art school which he left unfinished when a publisher could not be found. He also continued to write short texts and poetry, later published in Mediterranean Sketches and Situation Reports on the Emotional Equipoise: Collected Poems 1959-2006.
Long an admirer of the work of Lawrence Durrell, Brewster has lectured at several national and international conferences for the Lawrence Durrell Society, and was on the faculty and advisory board of the Durrell School of Corfu in Greece. In 2006 he published A Chronology of the Life and Times of Lawrence Durrell.  Unfortunately the Durrell School closed in 2013 due to financial difficulties.
To escape winter weather, Brewster and Lynn-Marie moved to Key West in 2001. There Brewster devotes most of his time to writing. The Berlin novel has expanded into four volumes, the first two are finished, the third is half-finished and the fourth exists in notes; none of them have as yet a publisher. Chamberlin has also written three one-act plays which remain unproduced, but which are included in a volume entitled Shorts of All Sorts by Absolutely Amazing e-Books, a new publisher that also brought out his A Paris Chapbook and Travels in Greece and France and the Durrell School of Corfu.  In Key West he is research associate at the Key West Art and Historical Museum at the Custom House and, until recently, on the board of the Friends of the Key West Library.
In 2015 Brewster was invited to address the International Ernest Hemingway Colloquium in Havana,Cuba.  He discussed the Key West of Ernest Hemingway, and presented his latest book, The Hemingway Log: A Chronology of His Life and Times published by the University Press of Kansas, 2015.  2016 saw the release of Almost to the End: The Shorter Poems: New and Old.
Brewster is currently working on the fourth and final volume of a novel about the city of Berlin in the 20th century.  The first volume, Schade's Passage, will be available October 2017, followed by the second volume, Schadow's Meditations,  in early 2018.